Back to News
Hoek van Holland |
05-04-2019
VARO's subsidiary REINPLUS FIWADO, GoodFuels and Nederlands Loodswezen develop partnership to supply more sustainable biofuels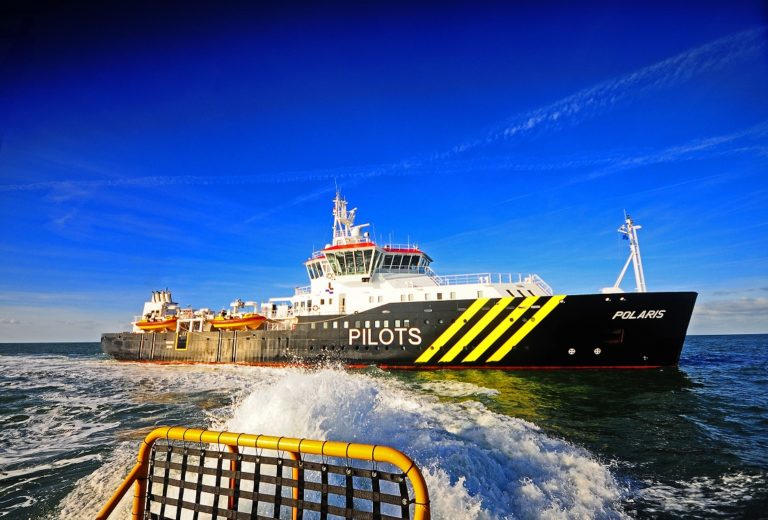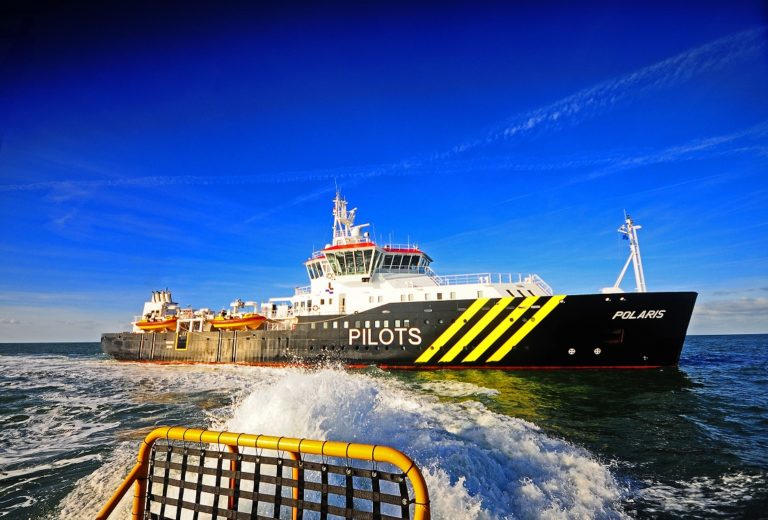 AMSTERDAM, HOEK VAN HOLLAND, April, 4th 2019: Nederlands Loodswezen announce further development of fleet with sustainable biofuels, to realize high sustainability ambitions. In 2018 Loodswezen gained successful experience with a large pilot vessel and tender. As of today, all vessels in the Rotterdam-Rijnmond region will be bunkered with a 30% biofuel blend. By using these biofuels the company reaches a CO2-reduction of 25% compared with traditional fuel. GoodFuels and partner REINPLUS FIWADO Bunker are providing the vessels with this advanced biofuels.
Using GoodFuels' advanced biofuel is one of the three actions Loodswezen is taking to reduce their CO2-emissions. By using a 30% biofuel blend for the vessels in the Rotterdam-Rijnmond region they realize an overall CO2-reduction of 10%, with the ambition to further expand to other bunker areas. Next to this Loodswezen is using lighter vessels (from 54 to 42 ton) and focuses on efficient shipping. GoodFuels and Nederlands Loodswezen are entering a long-term partnership with the aim to extend the use of the GoodFuels' 30% biofuel blend to other regions in the future.
Nederlands Loodswezen is a Dutch organisation, which contributes to the safe and efficient handling of shipping traffic. The 450 registered pilots take care of the pilotage of sea-going vessels. With their current knowledge of tides, currents, procedures, traffic flows, ports and berths, they serve as advisors to the captain. All registered pilots significantly contribute to the success of ports on a 24/7-basis.
Mark Snijders, Head of Acquisitions at Nederlands Loodswezen: "We operate in coastal areas and that's why it is essential to reduce the emissions of our vessels. Besides CO2, the implementation of biofuels also realizes significant reductions in sulphur, nitrogen and particulate matter. Other than that, it is highly important that the biofuels used are produced in a sustainable way, and from sustainable feedstocks. Therefore, GoodFuels is the right partner for us."
Isabel Welten, Head of Marine at GoodFuels: GoodFuels works exclusively with sustainable biofuels made from certified waste streams and residues that cannot serve another purpose. Nederlands Loodswezen and GoodFuels found each other in taking this pioneers' role."
"Nederlands Loodswezen is a great example of a customer that looks beyond CO2 emission reductions - they want to be sure that their actions benefit people, environment and society."
Robert de Jong, Sales Managers at REINPLUS FIWADO: "REINPLUS FIWADO Bunker and Loodswezen have been proud partners for more than twenty years now. Given the climate ambitions, more companies want to use sustainable biofuels, like Loodswezen. We started testing two years ago to ensure our products meet the market's demand and standards. The results are positive and we look forward to a further rollout of GoodFuels within Nederlands Loodswezen."