Innovation
Innovation: from lab to commercial application
We develop sustainable biofuels and biofuel blends in-house and together with our close partners such as universities, governments and energy producers. To scale the availability of truly sustainable low-carbon fuels, we constantly explore new alternative feedstocks and technologies.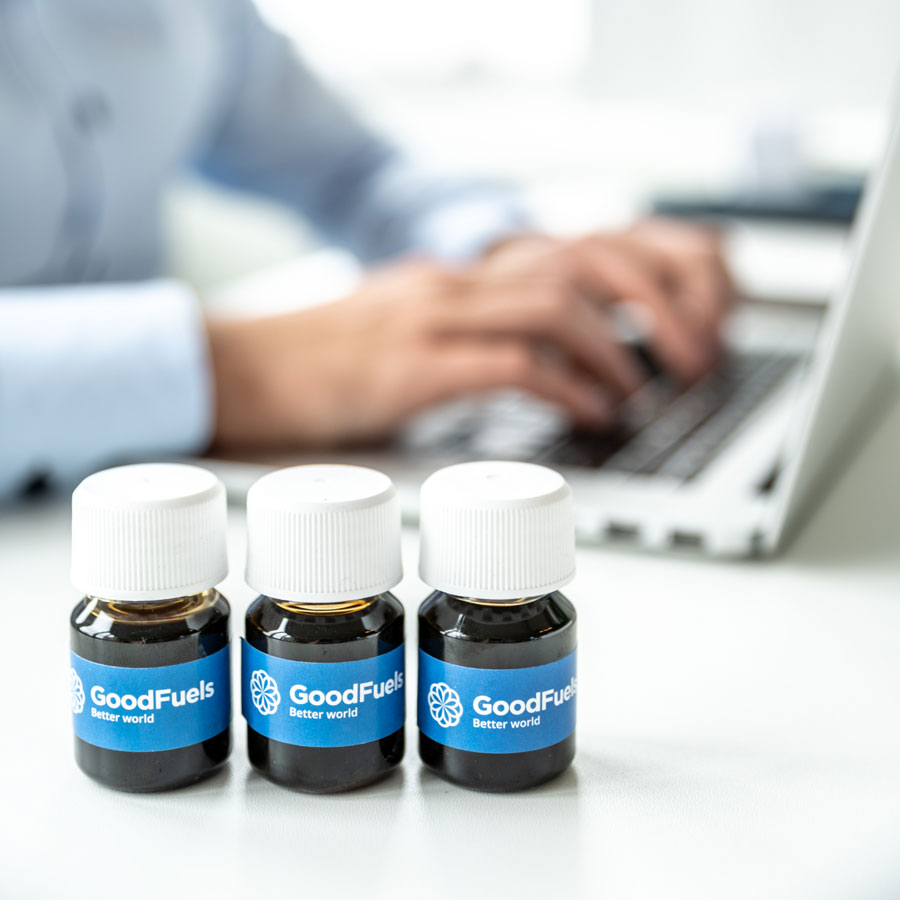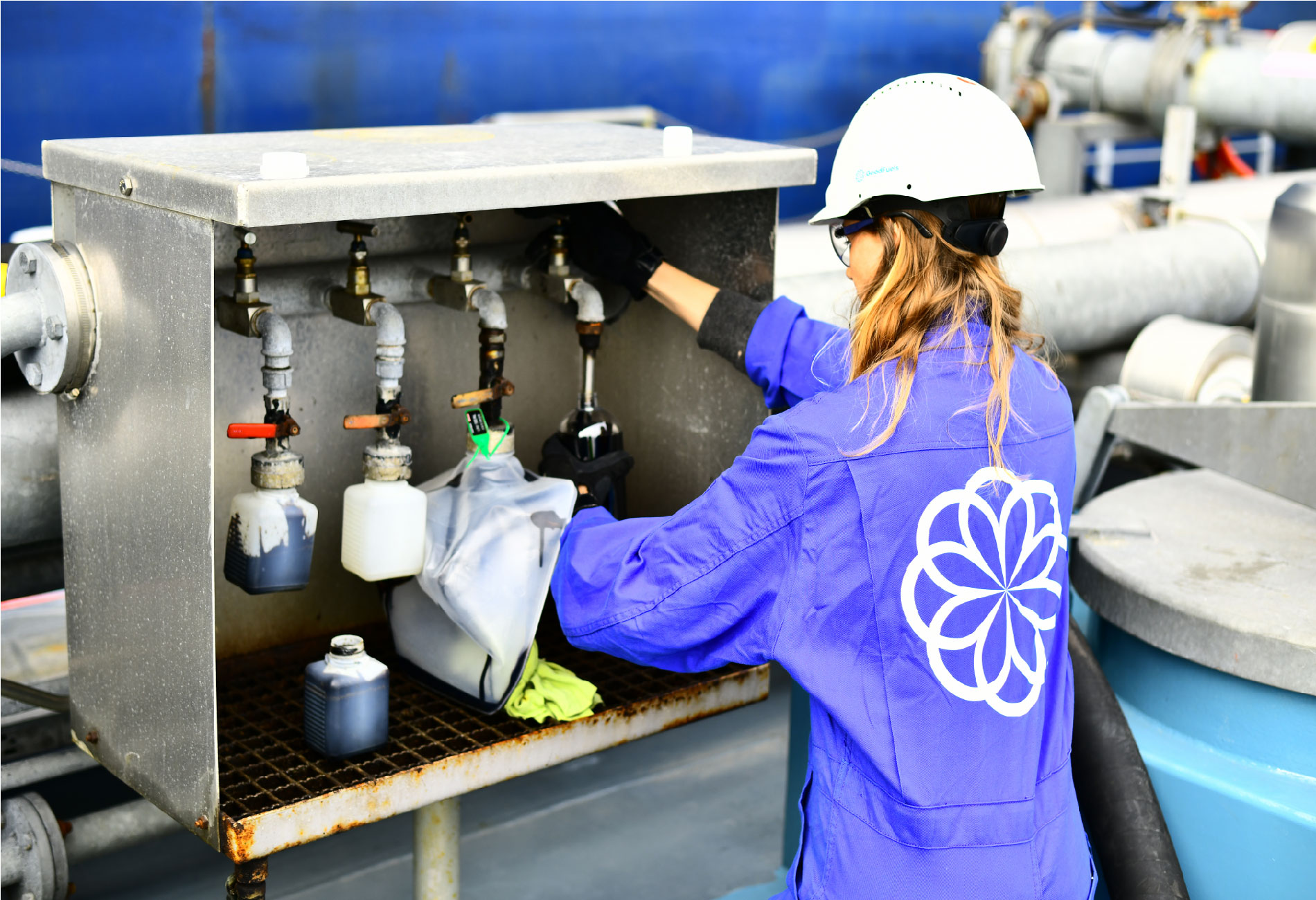 As a transition partner, we accompany you in setting your sustainability goals and help you move towards a better world. From improving the performance of your fleet to making your transport carbon-neutral in the most cost-effective way.
A great example of our work is the introduction of worlds' first sustainable drop-in Bio-Fuel Oil which directly replaces arguably one of the dirtiest fuel mankind invented. Currently, our Innovation team is working hard to scale supply as fast as they can- but without any compromise to our strict sustainability goals or quality.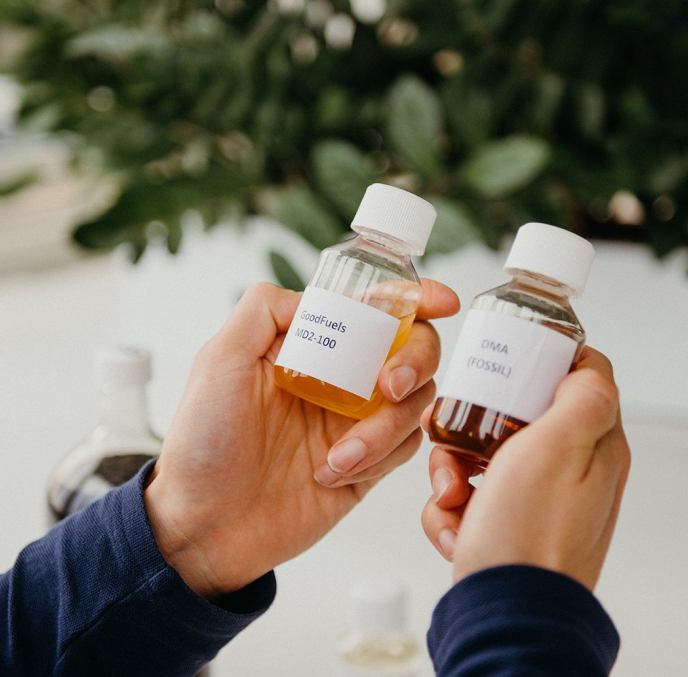 Show, don't tell
EXAMPLES OF INNOVATION PROJECTS
You have questions, we got answers.
GoodFuels is a fast-growing, Netherlands based pioneer and global market leader in development, distribution, sales and marketing of second generation sustainable biofuels. GoodFuels' biofuels are suited for a wide variety of transport segments – shipping and heavy-duty vehicles - for which biofuels are one of the best or only viable alternative in the foreseeable future.
How does GoodFuels develop its sustainable fuel solutions?
How sustainable are GoodFuels' biofuels?
GoodFuels' biofuels meet the highest sustainability requirements and are reviewed by our independent sustainability board. This ensures that by using our products you are really contributing to a better world.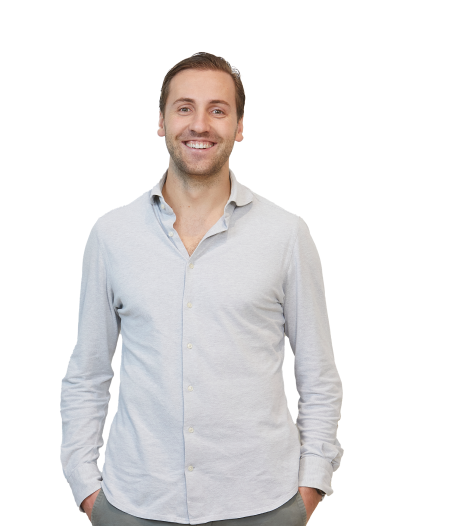 Still questions?

Please

contact

me!
Head of Operations & Supply at GoodFuels