Back to News
GoodFuels and "K" LINE successfully complete biofuel trial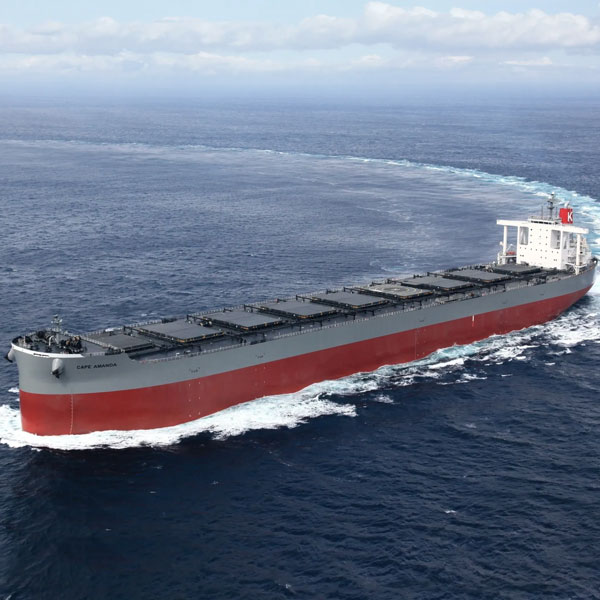 The Supramax bulker Albion Bay was supplied with the sustainable biofuel on August 3rd 2022, with the cooperation of the JFE Steel Corporation. The vessel first completed a loading operation of hot rolled steel coils at JFE Steel Corporation West Japan Works on the 24th of July and started its journey towards the discharging port in Pakistan.
The sustainable biofuel was delivered to the vessel in the Port of Singapore on August 3rd. After leaving Singapore, the vessel conducted the trial use of the biofuel and safely arrived at the discharging port on the 16th of August.
In addition to this trial, "K" LINE is planning a similar biofuel trial with a cape-size bulker, for a raw material shipment for JFE Steel Corporation.
Also read: GoodFuels' Asia-Pacific branch kickstarts sustainable biofuel deliveries with NYK as first client
Header image: K Line's Cape Amanda vessel