Back to News
22-03-2021
Höegh Autoliners completes its first carbon neutral voyage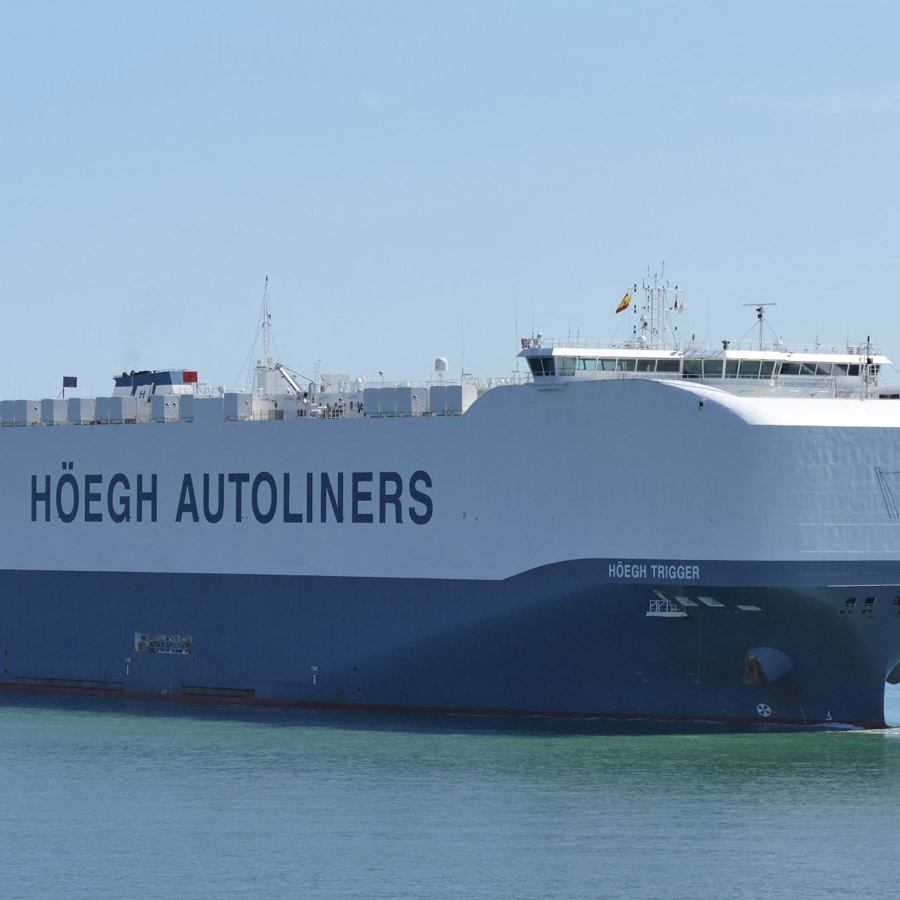 Höegh Autoliners is working closely with customers and partners in reducing its carbon footprint and supporting customers in decarbonising their logistics supply chain. Using advanced biofuels to run existing fleets has a strong potential to significantly reduce emissions today, while new ship technologies evolve.
Andreas Enger, CEO at Höegh Autoliners said:
"We are committed to leading the way towards a zero emissions future. The success of this trial voyage demonstrates that with the use of alternative fuels like biofuel, we can contribute to significant steps towards decarbonisation in the maritime transportation industry. Our company and customers have high ambitions to combat climate change, and we are committed to delivering on that."

GoodFuels' biofuel was chosen for the test run as it's virtually free of sulphur oxides and reduces the vessel's carbon emissions by up to 90%. The remaining emissions generated were offset through certificates from Gold Standard, to make the voyage truly carbon neutral.
Isabel Welten, Chief Commercial Officer at GoodFuels, says:
"We are proud to supply our truly sustainable biofuels. Working with shipping operators like Höegh Autoliners, we contribute to making ocean transport more sustainable and together play an essential role in reducing CO2 emissions in the maritime industry."
Höegh Autoliners operates some of the greenest and largest PCTC vessels in the world: The New Horizon series can transport up to 8500 car equivalent units and were designed to minimise its impact on the environment. The vessels are equipped with the latest fuel-saving technologies, reducing CO2 emissions per car equivalent unit by 50% compared with standard car carriers.
Original press release published by Höegh Autoliners on March 22, 2021.
For media enquiries, please contact:
Emily Dove, BLUE Communications
Tel: (+44) 7711 593576
Email: Emily.Dove@blue-comms.com
Whitepaper
Start sustainable shipping now
Everything you need to know about sustainable shipping and biofuels for marine to kickstart your ambition.