Back to News
Making a difference in the biofuels' sphere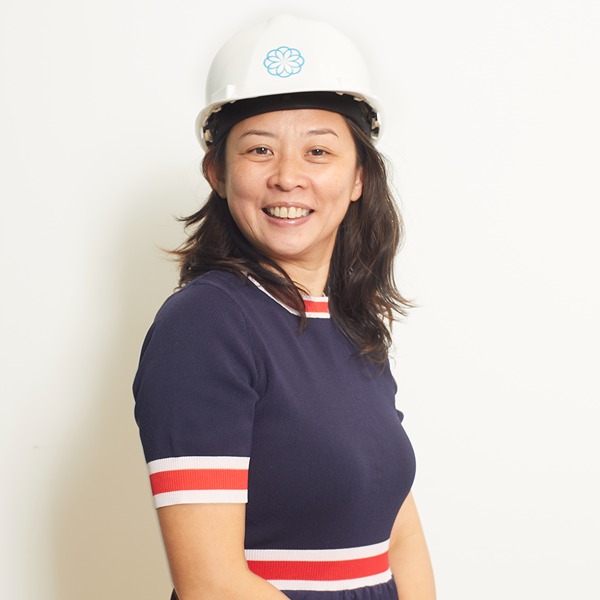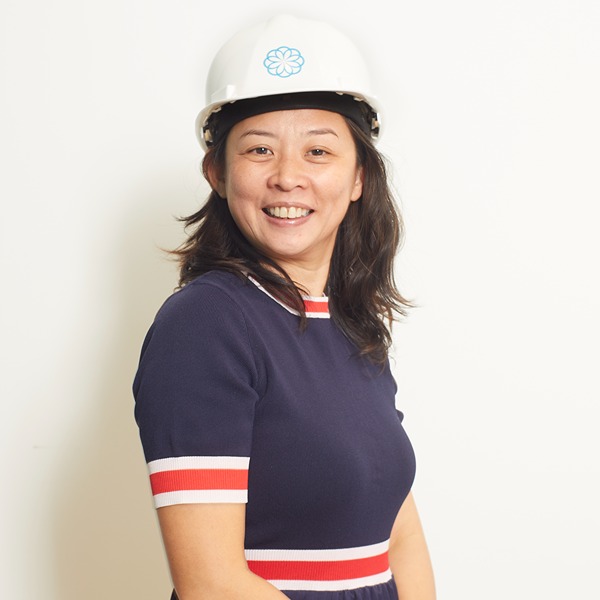 What was your first job?
My first role in the energy sector was at BP's Singapore office in 2000. After taking different roles in their finance and accounting departments, I had the opportunity to become the executive assistant to the CEO for Supply and Trading in Singapore. This really was a turning point in my career, as I discovered a passion for business development. I also learned a lot from working alongside fantastic mentors, who have helped shape the strong ethics and human values that I hope and believe define me as a leader to this day.
What does a typical day consist of?
I am in the very exciting position of leading GoodFuels' first office in Asia-Pacific, from which we source and deliver our advanced sustainable biofuel to our clients directly in the region. My mornings are usually busy with meetings with different stakeholders along our supply chain, including customers, regulators, partners and other suppliers. I also have regular meetings with the sales and technical teams and the head office in Amsterdam, to discuss client approaches and how our offering can meet the needs of customers in Singapore, but also to discuss strategic decisions about GoodFuels' expansion in the region.
Tell us a bit about GoodFuels
The people working at GoodFuels are passionate and dedicated to creating a better world. The company was founded in 2015 with a vision of propelling the energy transition in these transport segments, for which biofuels are one of the best or only viable alternatives today and in the foreseeable future. Now, in 2022, we are global market leaders, with a proven record of doing good by helping organisations spanning all of shipping's many market segments to complete bio-bunkerings. I believe that GoodFuels is also standing out because of our commitment to ensuring that all our products are truly sustainable. We do this by ensuring that they come from feedstocks that are certified 100% waste or residue, and do not compete with food production or cause deforestation.
"I think the most important attribute is being driven to make a real, positive impact on the world."
What type of leadership skills do you possess?
I am driven by my strong ethics and moral values, and I am dedicated to doing what is right for the organisation and its people in the long term. I also strongly believe in the importance of building a genuine connection with my team, by providing them honest feedback, clear goals and objectives, and giving them the space they need to complete their tasks. I strive to create a nurturing, fun and inspiring work environment that will empower my teams, especially younger colleagues, to achieve their full potential.
What is your favourite book and film?
One of my favourite books is Grit, by Angela Duckworth, on the power of passion and perseverance, and how these attributes play a bigger role on the road to success than talent alone. In terms of movies, I really enjoyed Don't Look Up, for its powerful message on climate change, and its illustration of the politics at play.
How do you like to relax?
I find that nothing freshens up my mind like a swim in the early hours of the day, and I try to squeeze in some time for exercise in the morning a few times per week before work. Sharing some comfort food with my husband, children and friends is also something I particularly enjoy, especially when we go out to discover new street food venues in Singapore's local neighbourhoods.
"Biofuels is bound to play a significant role in the next few years, as one of the few options available to decarbonise shipping."
Where is the best place to go on holiday?
My family love to travel around the world. We have travelled to many countries, including China. Sri Lanka, Cambodia, Australia, Japan, Canada and the US, just to name a few. We try to explore new locations and make sure we are opening our children's minds to different realities and cultures around the world. I don't have a favourite destination as such, because ultimately it is the time spent together with the family that matters most.
What piece of advice would you give to someone thinking about entering the biofuels industry?
You really need to persevere, because there are lots of challenges, but it's all about being able to break down these problems to individual issues and see how they can be solved one at a time. Understanding the market and the prevailing business and fuel supply chain ecosystem is an advantage, but overall, I think the most important attribute is being driven to make a real, positive impact on the world. I would also like to encourage more women to join the industry because my own experience shows that it is possible to have a great career, a family, and even to do volunteer work for my local community.
What do you think are some of the immediate challenges the sector faces in the years ahead?
The biggest challenge will be to get everyone to play their part to support the energy transition, from shipowners to regulators, cargo owners, and other stakeholders in the supply chains. Biofuels is bound to play a significant role in the next few years, as one of the few options available to decarbonise shipping. It is important that the right legislation is in place not only to support existing efforts, but also to generate new investment. As we continue to see a formidable growth in demand, another challenge will be to source new sustainable feedstocks and ramp up production to make this a scalable business. The whole team at GoodFuels is excited to tackle this challenge hands on.