Back to News
ONE Conducts Successful Trial Use of Sustainable Biofuel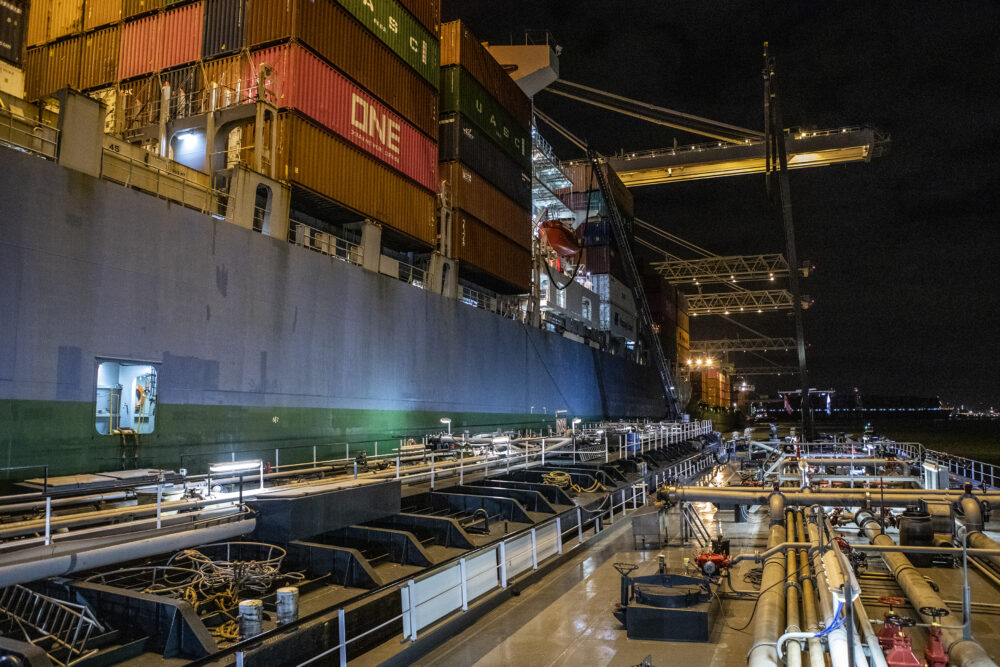 During this first trial, the sustainable biofuel was blended with conventional fossil fuels enabling the M/V MOL Experience to make its Atlantic crossings between Europe and the USA. The success of the trial proves the viability of sustainable biofuels which will help ONE to meet its carbon reduction targets in 2030 and 2050 respectively.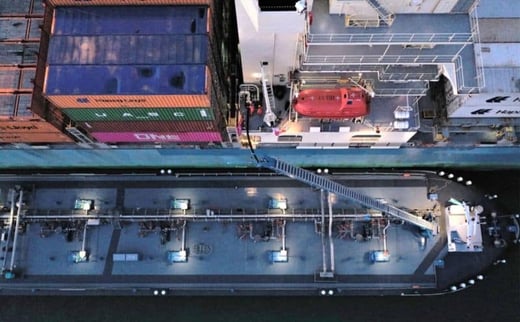 Biofuel is a fuel that is derived from renewable sources. The advanced biofuel used in the trial is made from waste oils such as used cooking oil. Biofuels are considered to be carbon-neutral because the carbon dioxide that is absorbed by the source of the biomass is equal to the carbon dioxide released when the fuel is burned. It has gained attention around the world as an environmentally-friendly alternative to fossil fuels.
GoodFuels' sustainable biofuels are virtually free of sulphur oxides and deliver 80-90% "well-to-exhaust" CO2 reduction versus fossil fuel equivalents. They are functionally equivalent to petroleum-derived marine fuels, and no modification is required to the engine or the fuel infrastructure. GoodFuels only works with renewable feedstocks that cannot be used for any higher quality application or recycling and are therefore regarded as truly sustainable.
The biofuel trial marks a positive step forward for ONE's sustainability initiatives, which includes four areas of priority: Environment; Social; Governance; and Operational Excellence. The use of biofuels will help address our environmental sustainability targets, which aims to reduce carbon dioxide emissions (in gram/teu-km) by 25% from our 2018 baseline by 2030, and by 50% by 2050.
Takeshi Mishima, General Manager of Fleet Management, ONE, said:
The cooperation and coordination between GoodFuels and ONE was excellent and the successful completion of the trial has confirmed that for ONE, biofuel is one of the solutions to reduce Green House Gases. We at ONE, shall continue to invest in a cleaner, greener future.