Back to News
Tony's Chocolonely joins GoodShipping to enable carbon-neutral shipping to US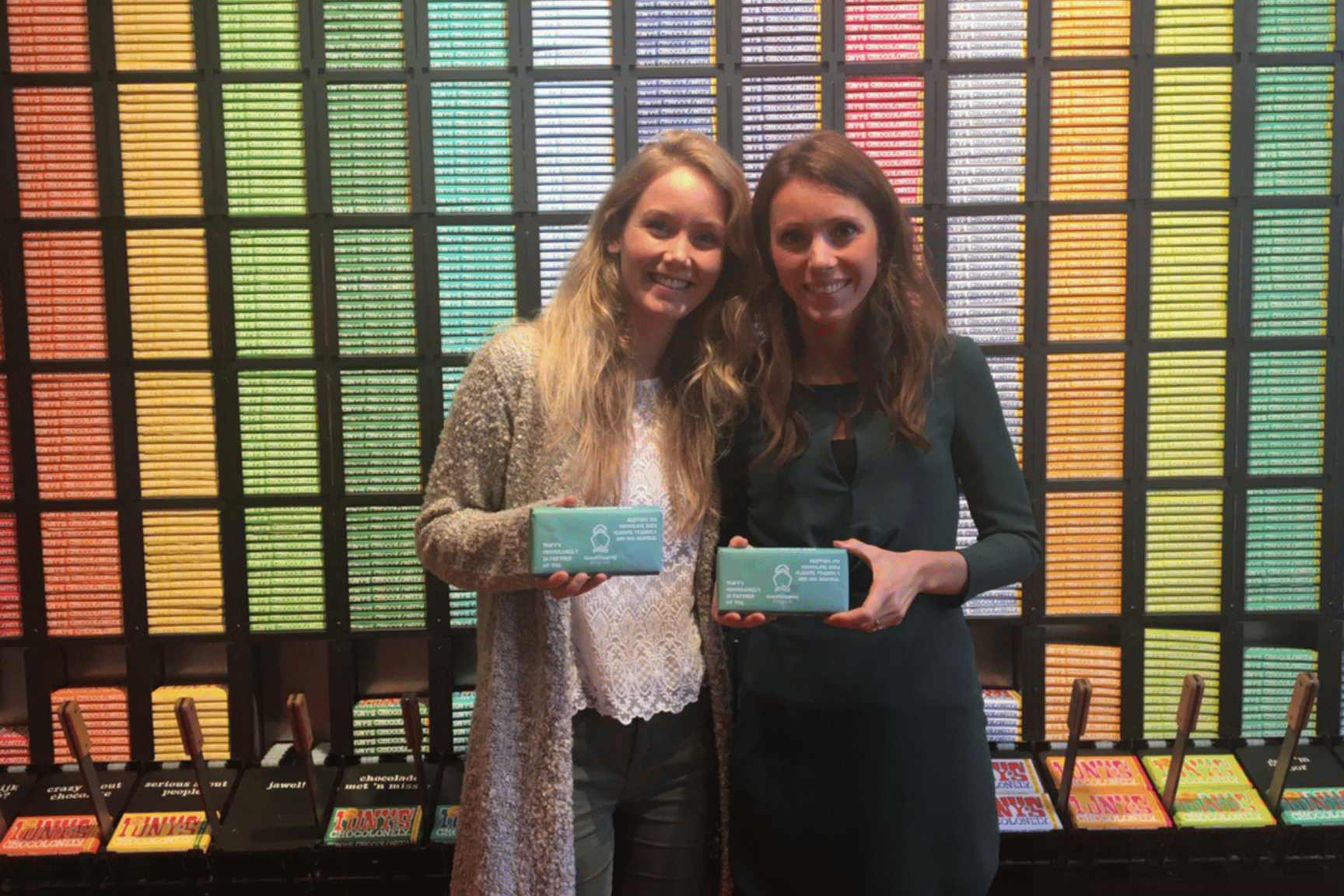 Amsterdam, 26 October 2017. Tony's Chocolonely, chocolatemaker with the mission for 100% slavefree chocolate, is taking progressive steps to make its supply chain more sustainable by participating to the 'GoodShipping Program'. The GoodShipping Program ensures that the polluting heavy fuel oil is replaced by sustainable marine biofuels, enabling the chocolate bars to be shipped carbon-neutral to North America.
Femke Lotgerink, bean editor at Tony's Chocolonely: "We have set ourselves the ambition for 2018 to have a CO2-neutral 'bean-to-bar' supply chain. We have extended this ambition to being climate positive in 2020 – meaning that we absorb more CO2 out of the atmosphere than we emit. Even though for a lot of companies it seems difficult or even impossible to reduce or avoid CO2-emissions from ocean freight, Tony's Chocolonely is very proud to ship our chocolate bars carbon-neutral to the US via the GoodShipping Program."
Isabel Welten, GoodShipping Program: "By participating to the GoodShipping Program, Tony's Chocolonely is once again leading by example, in this case as frontrunner in the field of decarbonizing containertransport. The GoodShipping Program offers companies a convenient and transparent way to get control over their CO2-footprint from ocean shipping, by replacing heavy fuel (the most polluting fuel in the world) by advanced, sustainable marine biofuels. Thereby, the containers in the Program are transported carbon-neutral, and next to that local emissions, like soot and sulfur, are significantly reduced."
Next to Tony's Chocolonely, The Good Roll Company will participate in the Program and other clients are to be announced shortly.
Pollution of shipping

It is expected that the CO2-emissions of shipping will increase with 50% to 250% by 2050. The international shipping industry is not included in the Paris Climate Agreement, thus it is up to the industry itself to take action. Even though carriers have become a lot more efficient over the past ten years, the actual move to sustainable operations stays off. Ocean freight rates are historically low, blocking the phasing out of cheap fuel oils. Until now, the options for ocean cargo owners to avoid or significantly reduce carbon emissions were limited to selecting an energy-efficient carrier or compensating their footprint outside the shipping industry. By using sustainable marine biofuels, the GoodShipping Program is actually changing the marine fuel mix and thereby achieving carbon reduction within the industry.