Back to News
24-12-2016
First commercial marine biofuel based on wood residues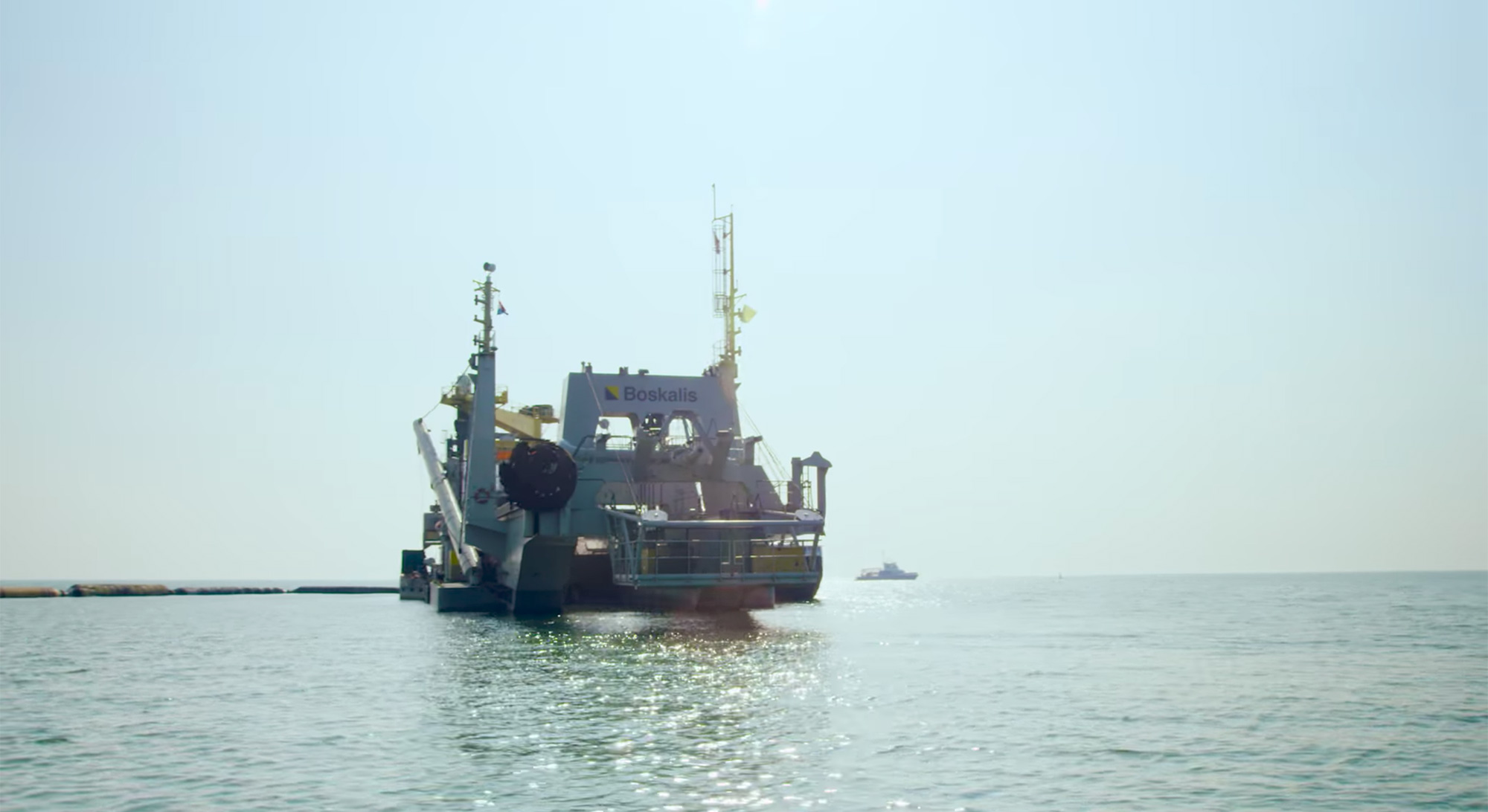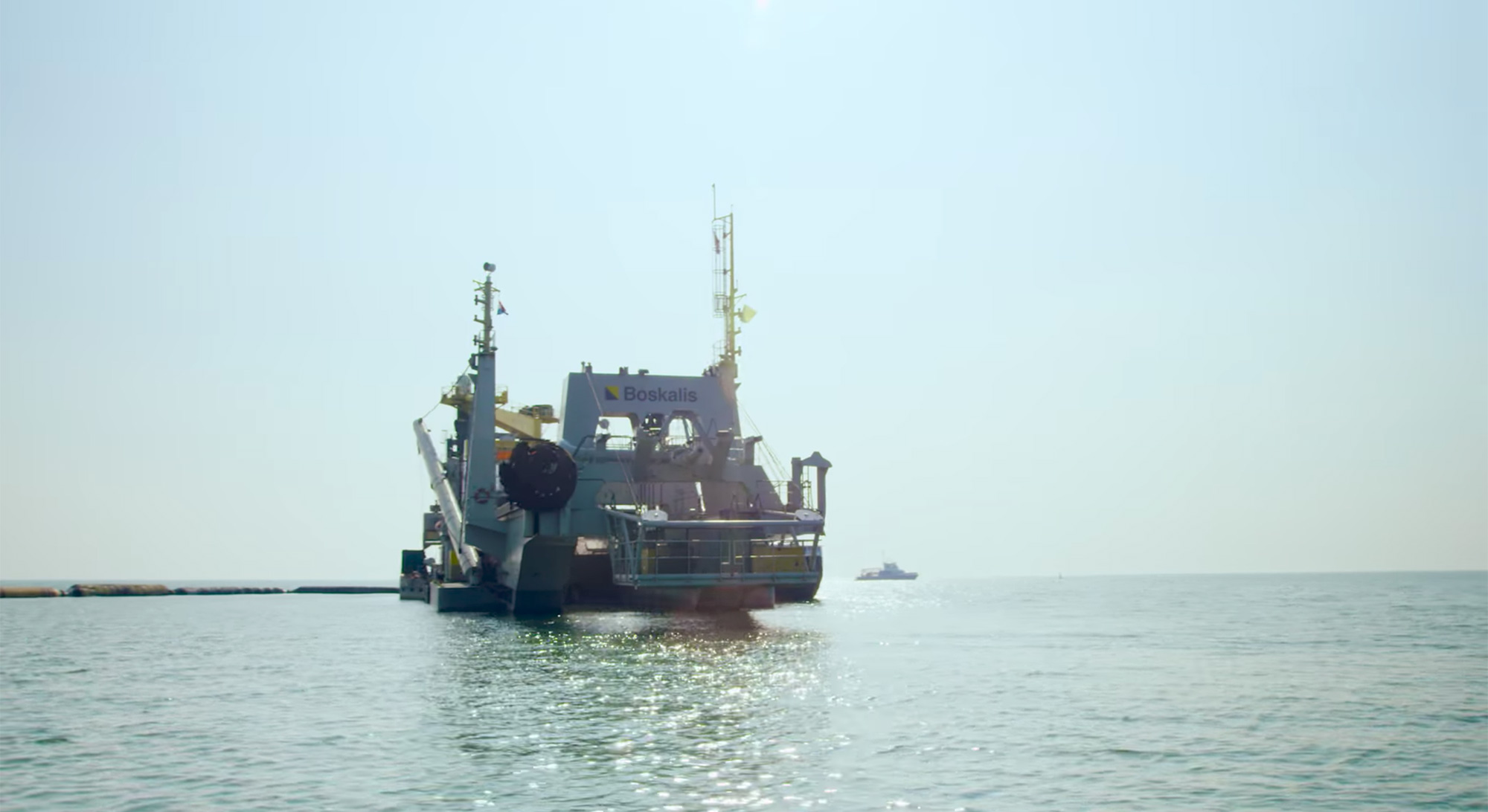 International dredging company Boskalis and Dutch sustainable fuel leader GoodFuels Marine have extensively tested UPM BioVerno wood-based renewable diesel on a vessel working on the Dutch Marker Wadden nature restoration project in the middle of the Markermeer lake.

MARKER WADDEN, The Netherlands, 2016: Boskalis, the leading global dredging and marine expert, and GoodFuels Marine, the leading provider of sustainable marine biofuels to the global commercial shipping fleet announced the successful performance of live tests on a sustainable wood-based drop-in biofuel called UPM BioVerno.
The fuel supplied by Finnish UPM Biofuels is the first-ever biofuel derived from wood residue used in a marine fleet.
Last summer Boskalis vessel "EDAX", a 1696 deadweight tonne (DWT) cutter suction dredger successfully used the fuel in bio/fossil blends going up to 50% as it worked on phase one of the Marker Wadden project in the first half of 2016. This resulted in a CO2 saving of 600Mt over the operating period.
The testing of this fuel marks yet another landmark development for the marine biofuels consortium that was announced in October last year by GoodFuels Marine, Boskalis and Wärtsilä, the global supplier of engines and power systems to the marine industry. The consortium was launched with the mission to spearhead a two-year pilot programme to accelerate the development of truly sustainable, scalable and affordable marine biofuels. All fuels being 'live" tested on board of Boskalis vessels – including UPM BioVerno- were first extensively ground tested at the Wärtsilä lab in Vaasa, Finland.
Sustainable marine biofuels offer ship operators a way to reduce a vessel's CO2 emissions by 80-90%. They eliminate SOx emissions, cut NOx emissions by up to 10% and reduce particulate matter (PM) expelled in a ship's exhaust plume by 50%. Current forecasts predict that marine biofuels could make up 5 – 10% of the marine fuel mix by 2030, significantly contributing towards the reduction of the shipping industry's carbon footprint.
Dirk Kronemeijer, CEO of GoodFuels Marine commented:
"We are extremely proud to add UPM Biofuels as a new partner in our supply portfolio. This co-operation will help to further accelerate supply of truly sustainable biofuel to the global maritime industry."
Maarten van Biezen, Mobility Policy Director at Dutch NGO Natuur & Milieu praised the project, commenting:
"It is extremely encouraging to see GoodFuels Marine leading the way - together with Boskalis - towards the use of more sustainable, advanced biofuels on Dutch ships. This project is a true example for both the shipping and the biofuels industry of how to apply waste and residue-based biofuels."
Sari Mannonen, Head of UPM Biofuels added:
"We are delighted to collaborate with GoodFuels. Our renewable UPM BioVerno diesel is a great product for marine use – it is a sustainable and competitive fuel with several advantages. Its raw material is wood-based residue, and it reduces both greenhouse gas and exhaust emissions significantly. As the Netherlands is a key market in Europe for driving decarbonisation measures forward, it is very significant for UPM Biofuels to be part of this initiative."