Back to News
22-05-2017
GoodShipping Program hands cargo owners control of their carbon footprint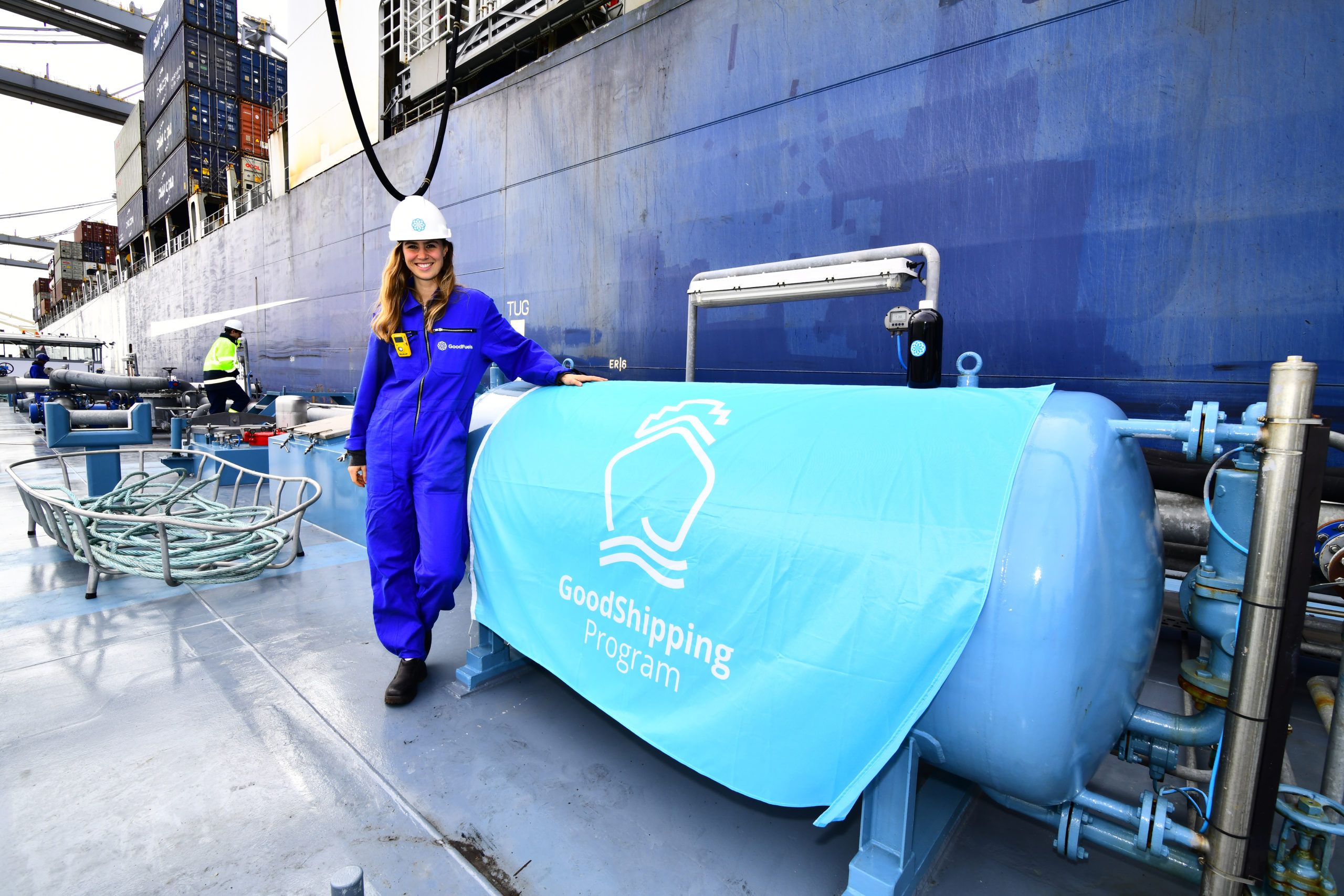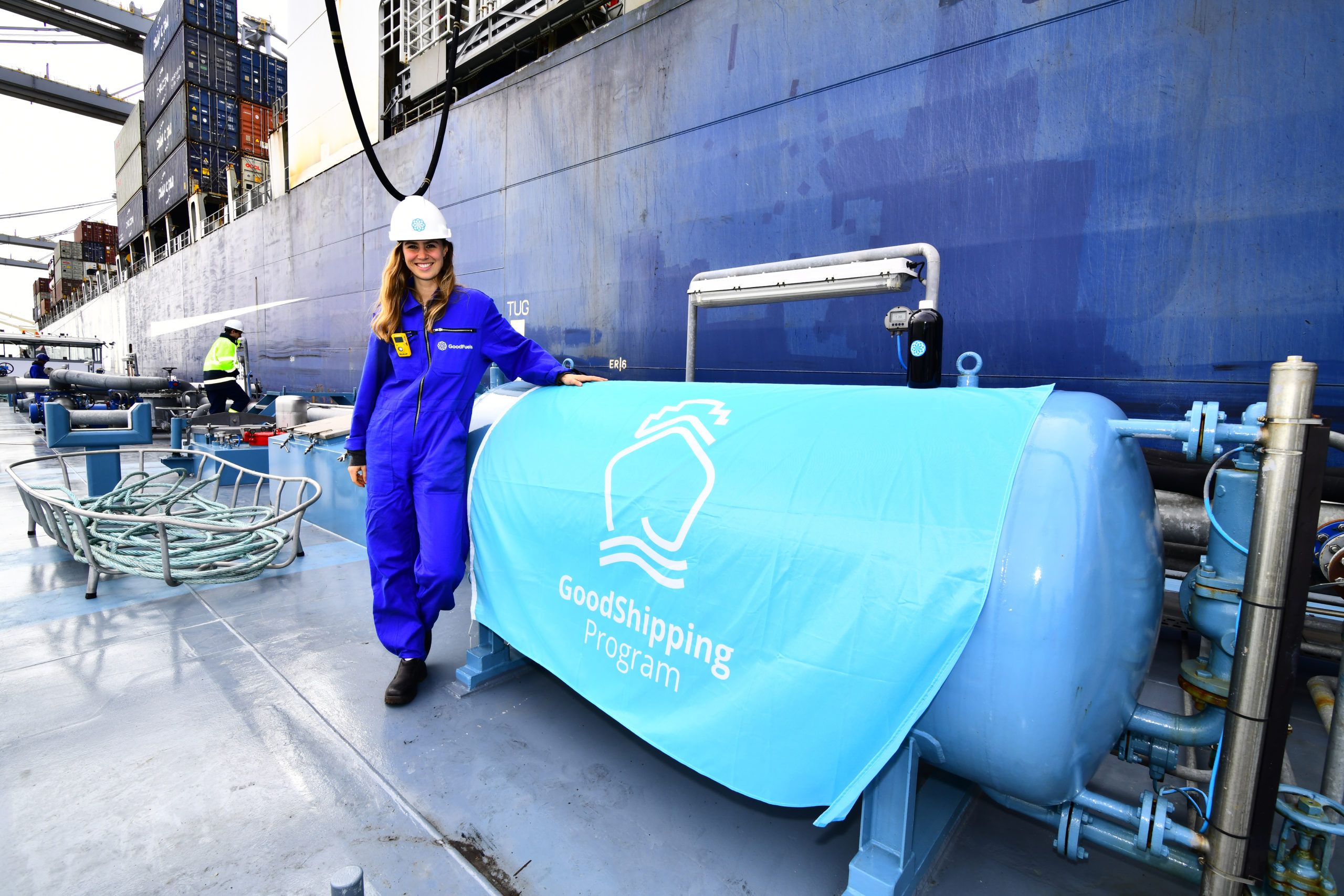 AMSTERDAM, NETHERLANDS: MAY 23, 2017: A new ground-breaking initiative will hand cargo owners the opportunity to control and greatly reduce the carbon footprint of their ocean freight. The 'GoodShipping Program' enables ocean cargo owners with a quick, transparent and convenient way to reduce their carbon footprint – from the industry itself, and not from alternative mitigation schemes – by driving 'purchasing' biofuel in an initiative that is designed to accelerate low-carbon fuels in the marine fuel mix.

The 'GoodShipping Program' comes at a pivotal moment for an industry that has always been regarded environmentally friendly (on a ton-mile basis). Following the Paris Climate Agreement in 2015, in which shipping emissions were omitted, alongside aviation, the industry has been exposed and does not have a clear target or approach for its greenhouse gases (GHG), or carbon, reduction. It is expected that emissions from shipping will increase with 50% to 250% by 2050, which would mean the sector becomes responsible for more than 15% of the total global CO2-emissions.
The GoodShipping Program empowers cargo owners and shippers to take control of their carbon emissions without having to rely upon the shipowner to change its fuel mix. Moreover, by allowing the cargo owner to purchase low-carbon, compatible and sustainable 'drop-in' biofuels, the opportunity to mitigate carbon emissions within the industry, rather than through an alternative mitigation scheme, is achievable for the very first time.

Dirk Kronemeijer, CEO GoodFuels, pioneering the GoodShipping Program, commented: "Up until now, the only way ocean cargo owners could eliminate or substantially reduce the climate impact from ship operations was to select an energy-efficient carrier or to offset their carbon footprint outside the shipping industry. The big difference with other sustainability initiatives is that the GoodShipping Program actually changes the marine fuel mix, and thereby realizes a carbon reduction within the industry.
"Every ocean cargo owner can participate in the GoodShipping Program regardless of its volume, location, trade routes and existing contracts with carrier(s) or freight forwarders."
"However, they cannot drive the transition on their own: ultimately it needs to be facilitated by the maritime industry. It acts upon the collective responsibility for developing stable demand that can bring production to the next level. As such, the GoodShipping Program aims to improve the accessibility and affordability of low-carbon fuels to all carriers."
The first Good Trade Lane connecting Europe to the rest of the world will be launched Autumn this year. The vessel will be powered-up in cooperation with GoodFuels Marine, market leader and pioneer in advanced marine biofuels. Next to carbon reduction, local emissions are substantially reduced (sulphur free and particulate matter like soot). The sustainable biofuels are generated out of waste and residues, and supported by several NGOs.